On September 10, 2021 President Joe Biden announced vaccine mandates that would affect nearly 100 million Americans. Employers with more than 100 employees must choose whether they will require workers to be fully vaccinated or undergo weekly testing.
"My job is as president is to protect all Americans. So tonight, I'm announcing that the Department of Labor is developing an emergency rule to require all employers with 100 or more employees that together employ over 80 million workers to ensure their workforces are fully vaccinated or show a negative test at least once a week.

President Joe Biden 9-10-2021
Citigroup recently announced all unvaccinated workers will be fired by the end of January.
Citigroup Inc staff in the United States who have not been vaccinated against Covid-19 by Jan. 14 will be placed on unpaid leave and fired at the end of the month unless they are granted an exemption, according to a company memo seen by Reuters on Friday.

Read the article HERE
The entire country is divided on the mandates: some people are for the mandates while others are against them. Many people opposed to the mandates (nurses, health care professionals, news casters, police officers and countless others) were eventually fired from their jobs. Click the links to read each story:
The vaccine mandates put many employees in tough situations: while most had no problem getting the vaccine, others complied because they felt they had no choice.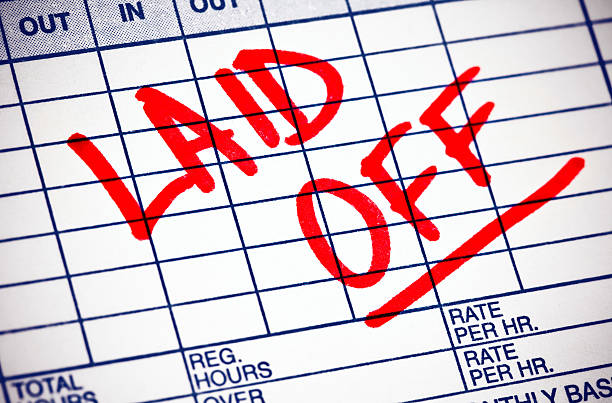 Double Vaxxed: Is Your Job Safe?
The focus is primarily on unvaccinated employees losing their jobs. But is it possible for those who are vaccinated to get pink slips also?
Imagine getting vaxxed for a job, only to get laid off…
This is a topic that has not been discussed but could be a major story in the near future. How many people have gotten the vaccine to keep their jobs, only to be laid off a short time later through no fault of their own? Is it ethical for employers to demand employees get vaccinated, only to lay them off a short time later?
Here is a list of companies that have announced layoffs after the vaccine mandates, the number of employees they are letting go, and the announcement date:
Essex Bank in Henrico Va. – 51 laid off November 4th 2021
Fortuna BMC in Sacramento – 217 November 3rd, 2021
C&S Wholesale Services Inc. in Connecticut – 175 laid off October 25, 2021
Wells Fargo in Maryland – 30 laid off October 25, 2021
Aquiline Drones – 33 laid off October 5 , 2021
Diamond Chain Co. manufacturing plant in downtown Indianapolis – 150 laid off September 22 , 2021
Railserve and the Stupp Corporation – Plan 111 Layoffs Total September 22 , 2021
Ascension Technologies – Plans 300 Layoffs September 22 , 2021
Bridger Underground Coal Mine – 92 laid off September 22 , 2021
Stupp Corporation in Baton Rouge – 45 laid off September 29 , 2021
Ziopharm Oncology Inc. – 60 positions eliminated September 28 , 2021
New York Air Brake – 125 laid off September 30 , 2021
This is just a small sample of announced layoffs. Ask yourself the following questions:
Will there be more layoffs in the next several months?
How many people got vaccinated, not realizing they'd be getting laid off shortly thereafter?
How many people would get the vaccine if they knew they'd still be out of a job?
Should companies be liable if they require mandatory vaccinations when they know layoffs are forthcoming?
Trouble On the Horizon?
No one likes to discuss layoffs, but this is a real possibility. As many companies struggle to regain their footing, they have been dealt another blow: many cities are now requiring all customers to be fully vaccinated to patronize certain businesses:
Effective November 4th, Los Angeles will require most people to provide proof of full coronavirus vaccination to enter a range of indoor businesses, including restaurants, gyms, museums, movie theaters and salons, in one of the nation's strictest vaccine rules.

Read the story HERE.
Will this limit the number of customers some businesses have? Will this cost them sales and revenue? Time will tell. The key for employees is to protect themselves and decrease their reliance on a job, or one source of income.
Action Steps: Create Multiple Streams of Income and Passive Income
Many people feel trapped by their job because it is their only source of income. if a person wants more money, they can either get a second job, ask for a raise, or attempt to get a better paying job. Another option is to create multiple streams of income.
Instead of relying on that one job, its time for people to start generating multiple streams of income and multiple streams of passive income. This can alleviate the stress of having to do something to keep a job they don't feel comfortable doing.
Popular forms of multiple streams of income include the following:
Rental property
Dividends (stocks, mutual funds)
Bond interest
Vending machines
Online businesses (monetized websites, affiliate marketing, etc.)
Book royalties
Online courses
Small businesses
The average millionaire has at least 7 streams of income. Not seven jobs, seven streams of income. The goal of multiple streams of income is to make money while not actively working on that specific endeavor. For the average person, if they don't work they don't get paid. With the examples shown above, a person can make money in their sleep.
This information isn't taught in school, but is critical to decreasing reliance on one job and a single source of income.
The earlier a person can understand the concepts of entrepreneurship and multiple streams of income, the better. Teaching children these concepts at an early age can help decrease their reliance (and dependence) on one job to pay all their expenses.
Call To Action
Even if a loyal employee gets vaccinated as requested, their job still isn't safe. There is no guarantee they still won't be laid off at a moment's notice. By creating multiple streams of income, a person can give themselves options, and decrease their reliance on a job.
Thanks to inflation and a higher cost of living, the days of relying on one job to pay all your bills are over. Now is the time to start generating multiple streams of income and passive income. The more options you have, the less control an employer has over you.
Learn more in our book Invest For Success: Millionaire Wealth Strategies not Taught in School. Available on Amazon.
We also have online classes available as well on Udemy. Register for our class Tired of the 9-5? How to Retire Early With Passive Income today. The sooner you can generate multiple streams of income, the less control jobs will have over your life.